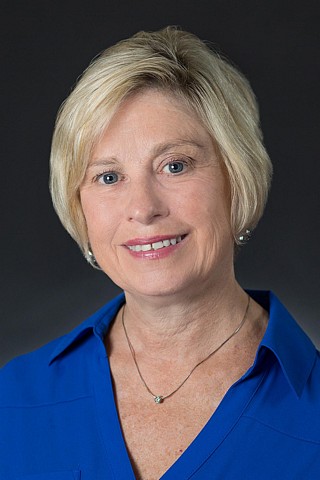 Marie Richards
Sales Associate Charlestown Office
617-337-9020
617-388-8473
617-242-6655

About Marie
The ownership of Hammond has recently changed and we are now part of Coldwell Banker, one of the most impressive real estate organizations in the world. Our new owner appreciates the value of the Hammond brand name and we will now be doing business as Coldwell Banker Residential Brokerage - The Hammond Group. Our combined resources will provide an unmatched level of real estate marketing and brokerage services to everyone we have the pleasure to represent.
PLEASE click on this link to see my new website.
As a resident of Parris Landing for almost twenty years, Marie Richards has built a network of clients who are looking to purchase all over Boston, and in particular in the Charlestown Navy Yard. As a seasoned Navy Yard real estate professional having sold Flagship Wharf, Constellation Wharf and Shipway Condominiums for developer Ted Raymond, Marie is guaranteed to help you achieve your goals in real estate. In April 2015, Marie was recognized in the "Boston's Top 20" real estate agents in Boston. As a Boston native, she has firsthand knowledge of Boston proper and its most sought after neighborhoods.
As manager of leasing and property management for the Corcoran Management Company for eight years, she managed the leasing and operations for several multi-unit luxury apartment complexes in the Boston area.
In addition, to real estate sales, Marie was a leading sales executive for The Boston Globe's Healthcare recruiting advertising business.
Marie is a graduate of Boston College and has worked on the B. C. High School Corcoran Library Committee. Marie offers the highest caliber of service, her buyer network and Hammond Residential marketing support to assist you in selling and buying real estate in the Charlestown Navy Yard, Charlestown proper and surrounding areas.
Real Estate Listings